Which Breast Surgery Is Right for Me?
Which Breast Surgery Is Right for Me?
Posted on February 19, 2015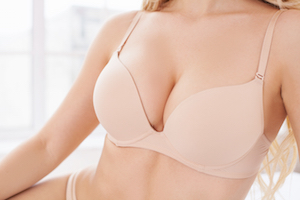 Many women are interested in aesthetic breast surgery, but no two patients are alike. Some women may desire larger breasts that provide balance to the body while others are uncomfortable with overly large breasts that can make a variety of activities difficult. Additionally, women who have had children may be happy with their size but wish for more shapely breasts. Determining the right breast surgery for you involves careful consideration of your cosmetic goals and your lifestyle, as well as a conversation with a board-certified plastic surgeon. Dr. Jerome H. Liu and Dr. Tom S. Liu, our experienced plastic surgeons, can help you decide which procedure can best achieve your desired outcome and develop a customized treatment plan that can optimize your results.
There are three simple questions you can ask yourself to help determine which breast surgery may offer the best outcome for you:
1. Do I want to be larger?
2. Do I want to improve my breast shape?
3. Do I want to be smaller?
In some cases, you may find that two options suit your cosmetic goals, such as desiring a larger, shapelier bust, or a smaller, shapelier bust. Whatever your aesthetic objective,there are numerous techniques available, as well as a variety of breast implant options that can help to achieve the breasts size, shape, and projection that you desire.
If you would like additional information about aesthetic breast surgery options, or if you would like to schedule a consultation with one of our surgeons to discuss your cosmetic goals, please contact us today.