Alice
Physician Assistant
Alice is our Physician Assistant supporting our Los Gatos and San Mateo locations. Alice is native to the Bay Area. She grew up in the South Bay and went to San Jose State University for her undergraduate studies, majoring in Biology and Chemistry. After graduating, she moved to San Francisco where she received her Physician Assistant training and credentials from Samuel Merritt University. She worked at Marin General Hospital and Marin Health in Breast oncology. Prior to joining Silicon Valley Institute for Aesthetics, Alice was part of the plastic surgery department at Palo Alto Medical Foundation bringing a wealth of knowledge to our SVIA family and patients. When Alice isn't assisting in surgery or performing injectable treatments, she enjoys exercising and spending time with her son.
Amanda
Patient Care Coordinator
Amanda is the Patient Care Coordinator supporting our surgical patients in our Sacramento location. Amanda prides herself in building relationships and creating trust with our patients. Her background as a licensed Massage Therapist for the past 12 years has given her the opportunity to perfect her patient care and attention to detail which has naturally carried over into her role at SVIA. When Amanda isn't in the office, she is studying towards her certification in Lymphatic Drainage, hiking, running, and going on explorations with her son and two wild Cattle dogs.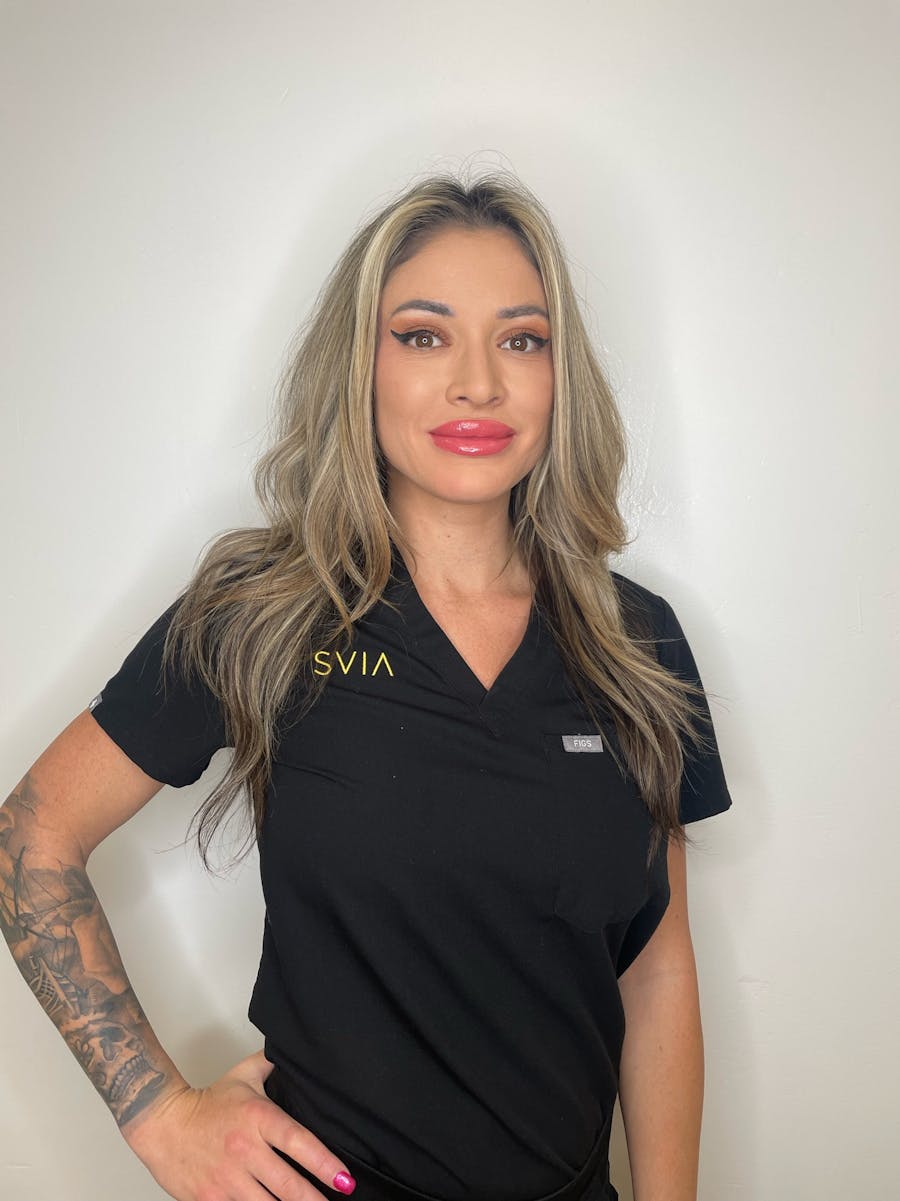 Carly
Patient Concierge
Carly is part of our Patient Concierge team supporting patients for our entire SVIA Network. As a 2 time Neuroblastoma Cancer survivor, Carly formed a love for aesthetics, especially in reconstructive surgery at an early age. Her love and passion for providing a happy and positive experience for every patient is always top priority. When she has free time, you find Carly collecting and building rare lego sets, spending time with her 4 children, traveling and volunteering at Camp Okizu, a camp for children who are undergoing treatment and/or in remission from cancer.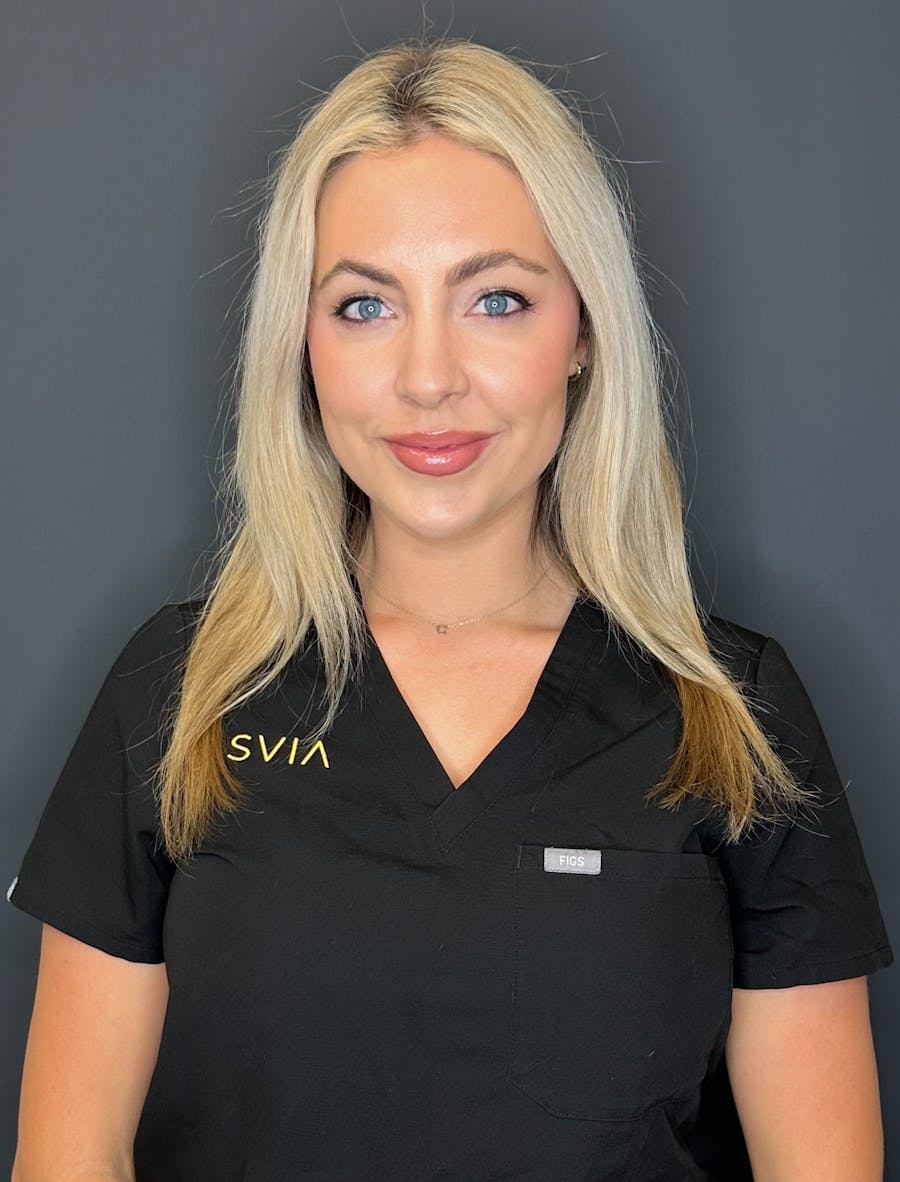 Courtney
Registered Nurse
Courtney was previously a Medical Assistant at our Sacramento office before attending nursing school. We are so happy to have her back in the practice but now as a Registered Nurse and providing patients with non-invasive treatments! Courtney is passionate about helping patients feel confident and beautiful in their own skin. When she is not in the office, you can find Courtney spending time with her fiancé, dining at local restaurants, camping, and caring for her hens.
Kailee
Medical Assistant
Kailee is our medical assistant at the SVIA Sacramento office. Kailee is passionate about patient care and, if you have had the opportunity to meet her, you know she really takes the time to get to know all of our patients and learn about their aesthetic goals. Genuinely driven by the aesthetic industry and education, Kailee hopes to continue her career and pursue nursing to become an Aesthetic Registered Nurse. When she's not in the office, you can find Kailee hanging out with her son and eating their favorite food, sushi!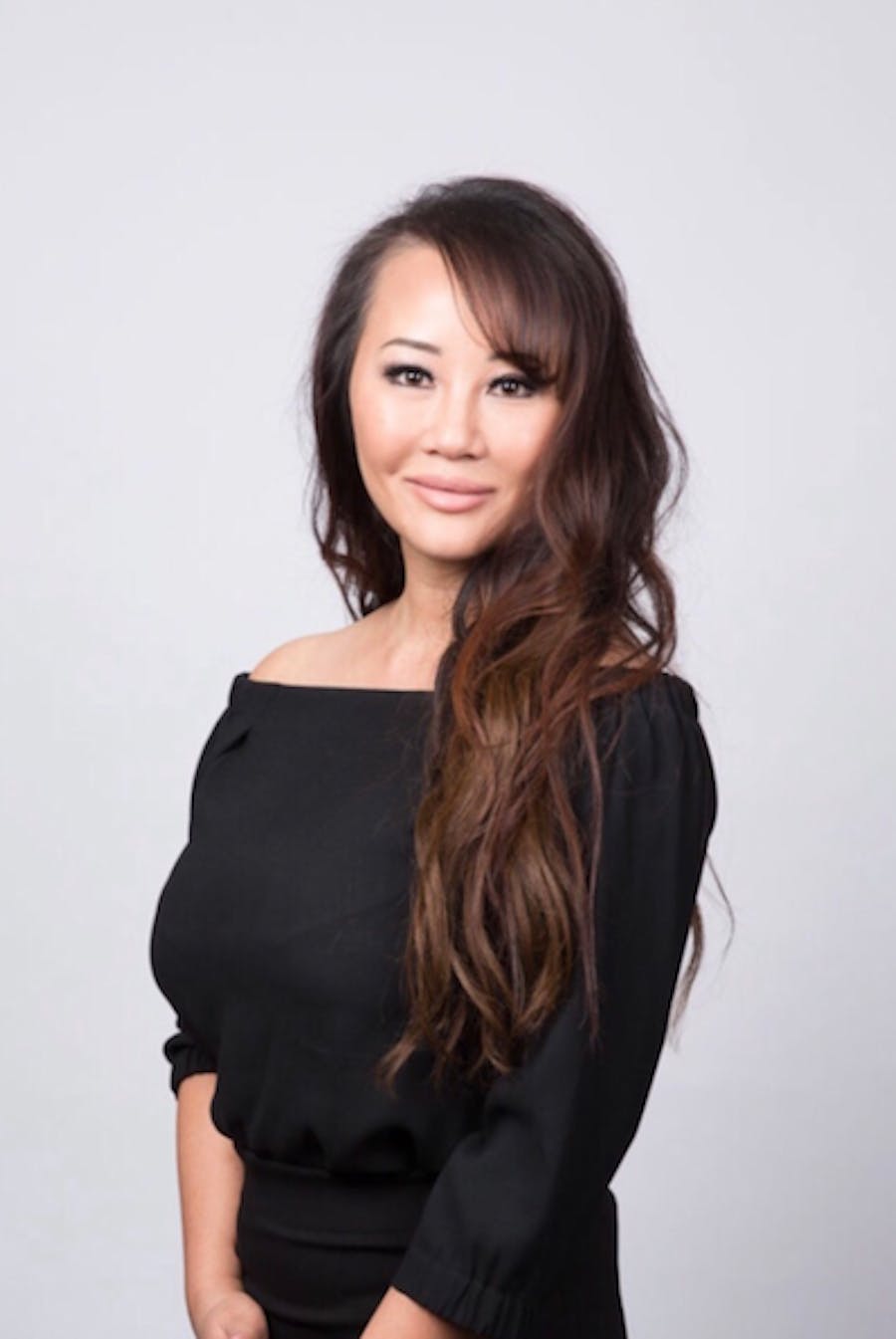 Kelly
Patient Care Coordinator
Kelly is the Patient Care Coordinator at SVIA Sacramento, bringing over 20 years of experience in dermatology and plastic surgery to the Bay Area. Our patients love Kelly for her caring, empathetic, and compassionate personality and her deep love for our industry. During her time supporting our patients and helping them reach their aesthetic goals, Kelly has developed a specialized level of guidance and care for our transgender community. During her free time, you can find Kelly enjoying the company of her dogs, family, and friends. She also loves to cook, bake, practice photography, sew, play tennis, hike, and kayak.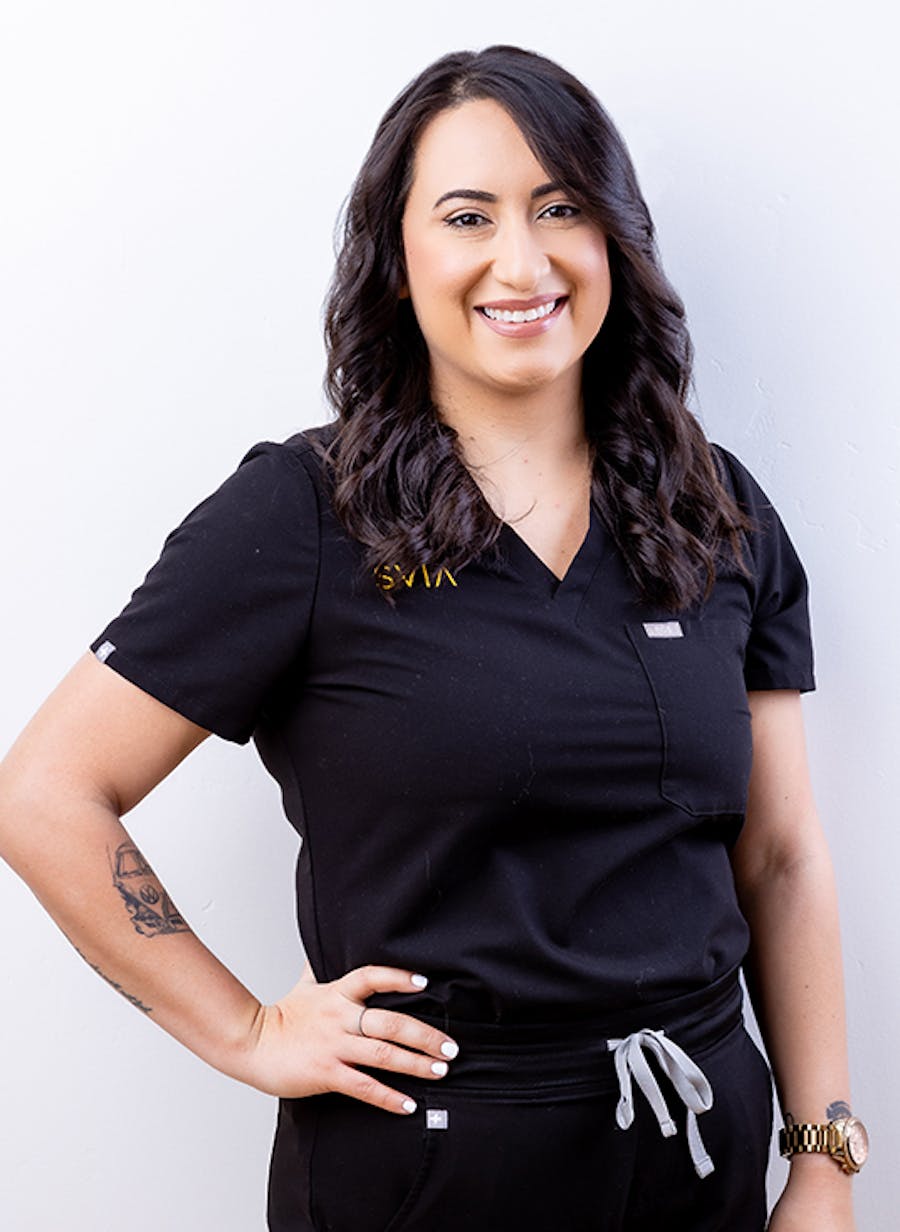 Laura
Aesthetician
Laura is our lead medical aesthetician in our Sacramento Medical Spa.
Laura grew up in LA county and has a long-standing career in luxury hospitality and customer service and found her passion for aesthetic skincare while managing a luxury spa. Laura genuinely wants her patients to feel confident in their skin and, therefore, carefully customizes each skincare routine to effectively focus on their skincare goals. In her spare time, Laura enjoys spending time with her husband and their dogs exploring local hiking trails and finding fun new places to eat.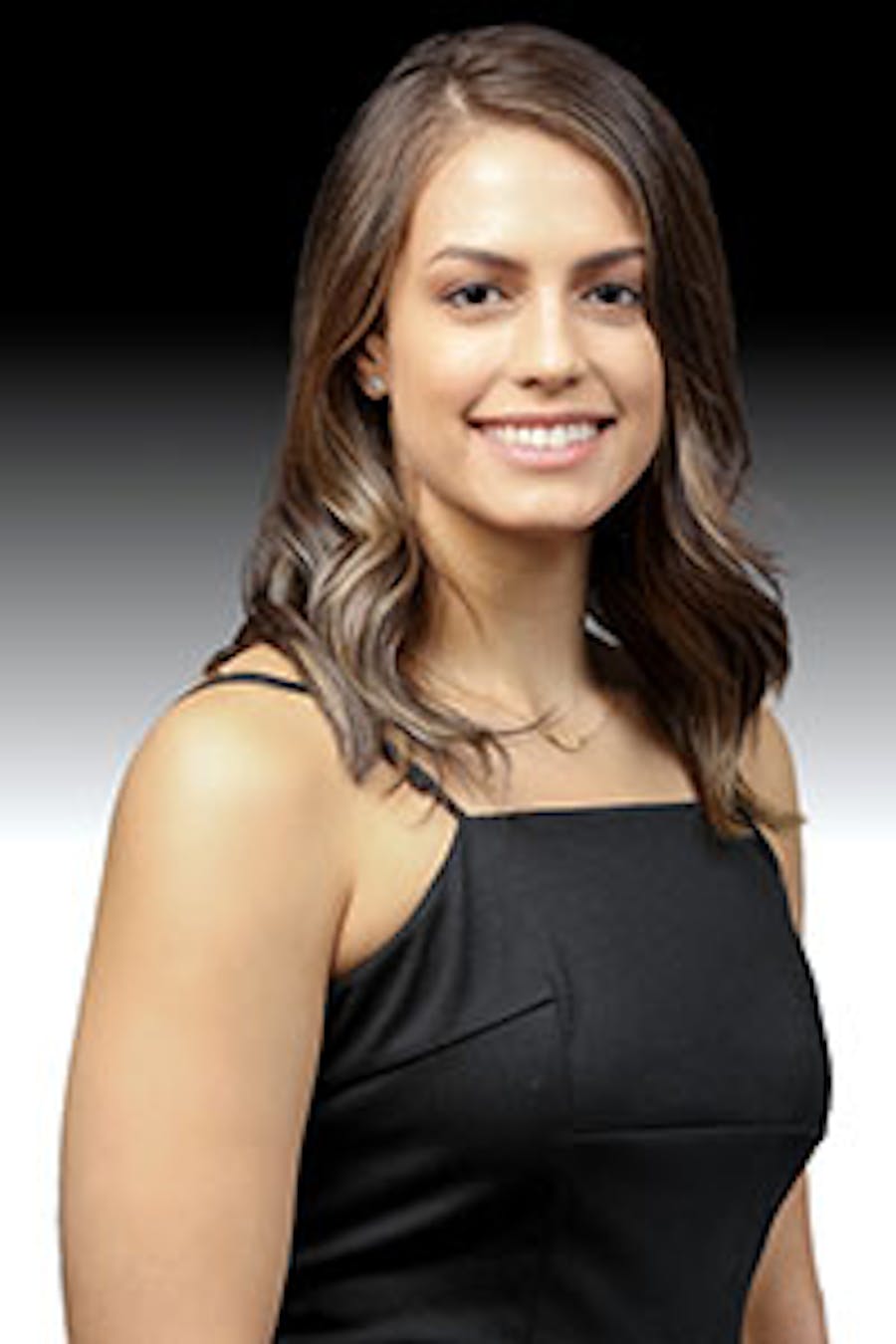 Lauren
Patient Concierge/Medical Assistant
Lauren supports our practice as a Patient Concierge and Medical Assistant in our Los Gatos and San Mateo locations. A Bay Area native, Lauren graduated from UC Santa Cruz with a B.S. in Neuroscience and is excited to further her career and become a nurse practitioner. Her professionalism, attention to detail, and genuine passion for patient care are the perfect addition to our practice. In her spare time, Lauren likes to stay active with softball, basketball, martial arts, and Crossfit!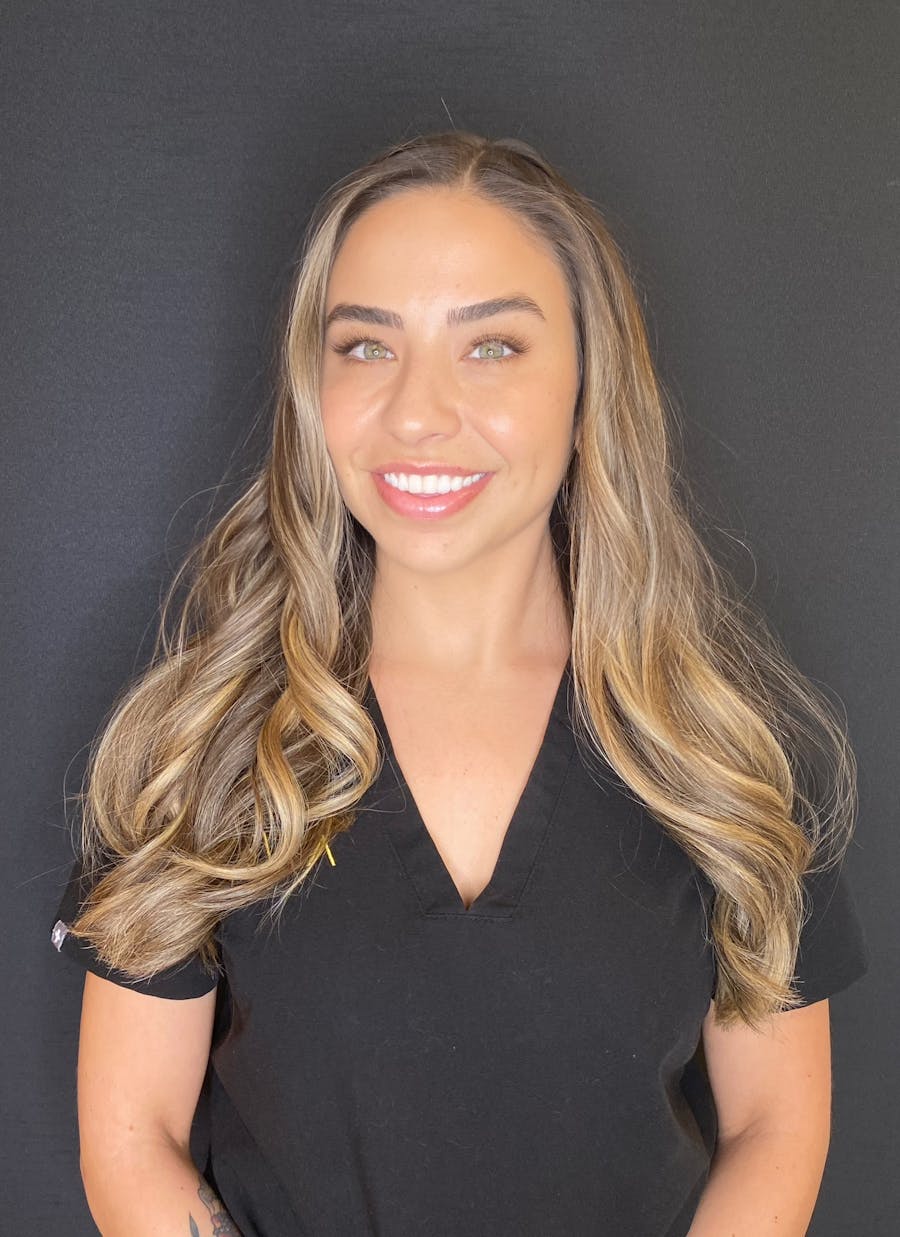 Lauren
Patient Concierge
Lauren is part of our Patient Concierge team and has been in the customer service industry for over 8 years. With an esteemed background as a licensed cosmetologist, Lauren has a genuine passion for the aesthetic industry and is empowered by the positive impact our procedures have in our patient's lives. She also enjoys answering your questions and takes part in getting excited for your cosmetic journey. When Lauren is not at work, you can catch her at the gym, cooking or catching up on her favorite reality TV shows!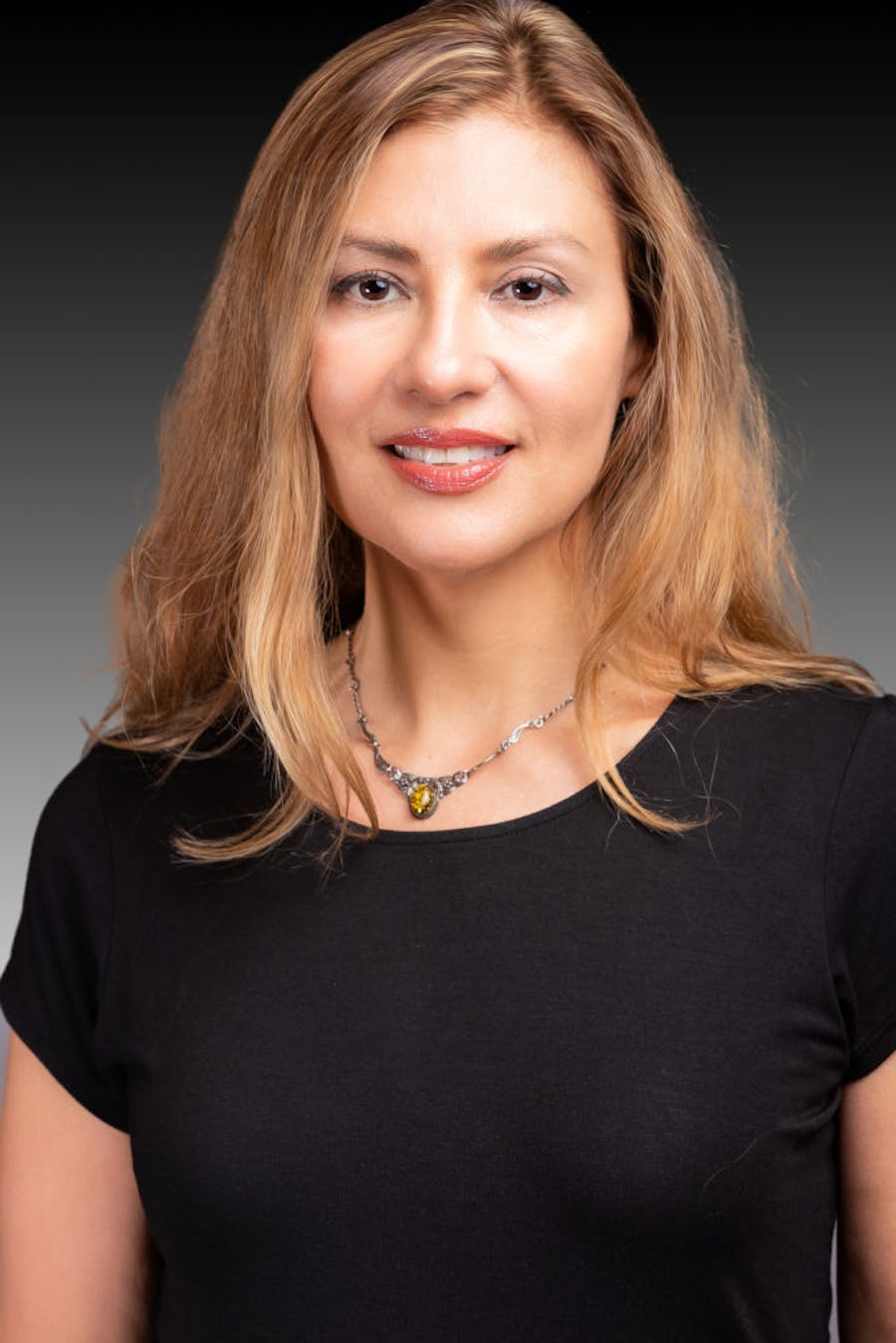 Lorena
Aesthetician
Lorena is an Aesthetician at our SVIA Medspa in San Mateo. Lorena entered the skincare field nearly 25 years ago, acquiring her aesthetician's license from Cendec School in Santiago, Chile in 1984. Once she moved to California, Lorena then obtained her aesthetician's license in 1990 from De Loux Skin Care School in San Mateo. Lorena has extensive experience in the aesthetics and medspa industry. She loves connecting with her clients and giving her personal attention to their needs. Lorena believes that investing in your skin is a benefit that will last a lifetime. In her free time, Lorena loves to connect with nature and music.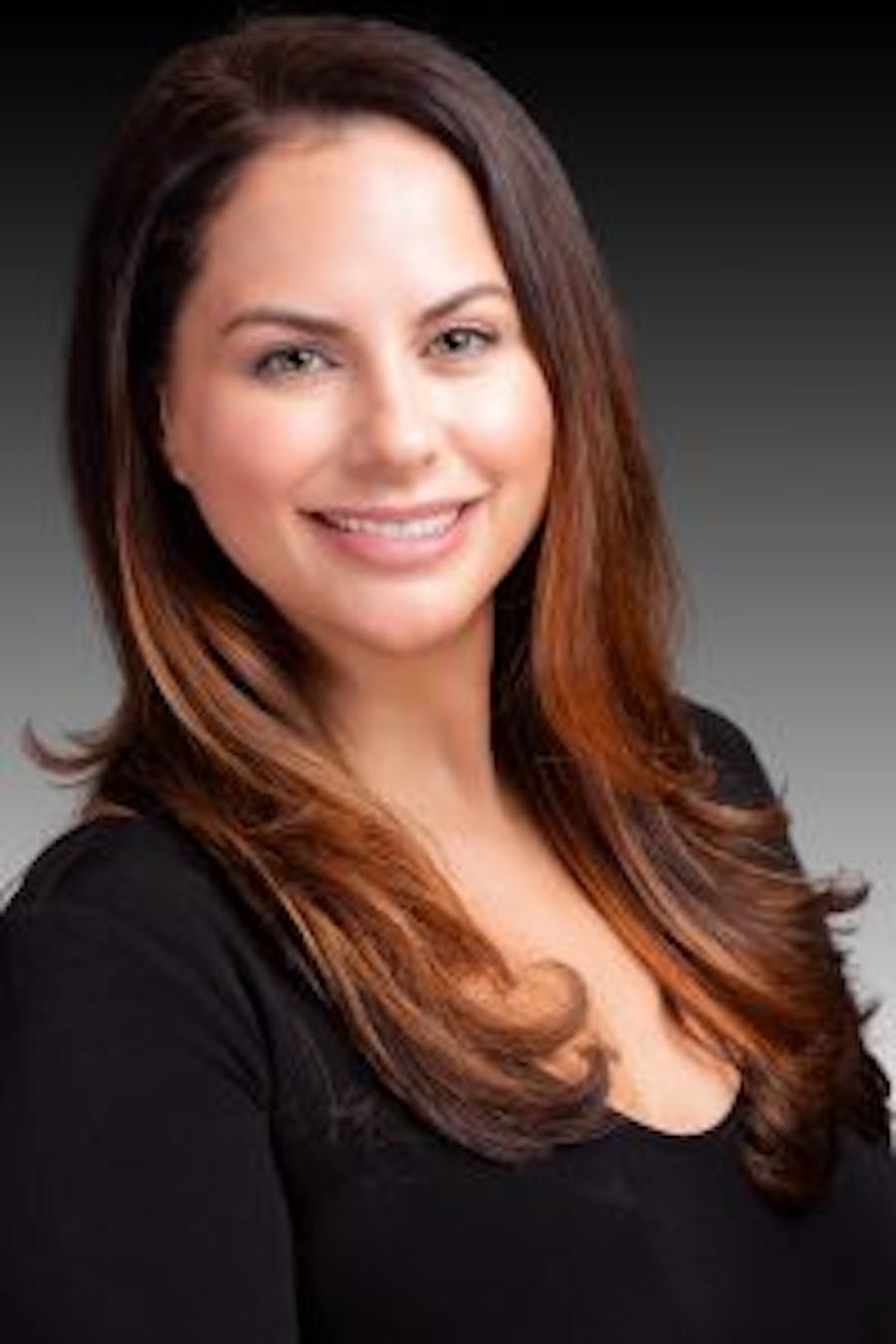 Megan
Practice Development Manager
Megan is the Practice Development Manager at Silicon Valley Institute for Aesthetics. In this position, Megan oversees all of the marketing and branding operations for the entire SVIA network. Megan brings 15 years of plastic surgery industry experience to our team, excelling in all aspects of aesthetic practice management. Originally from Chicago, Megan now lives in the Sacramento area. In her free time, she loves to travel, see live music, and explore new areas to hike and camp.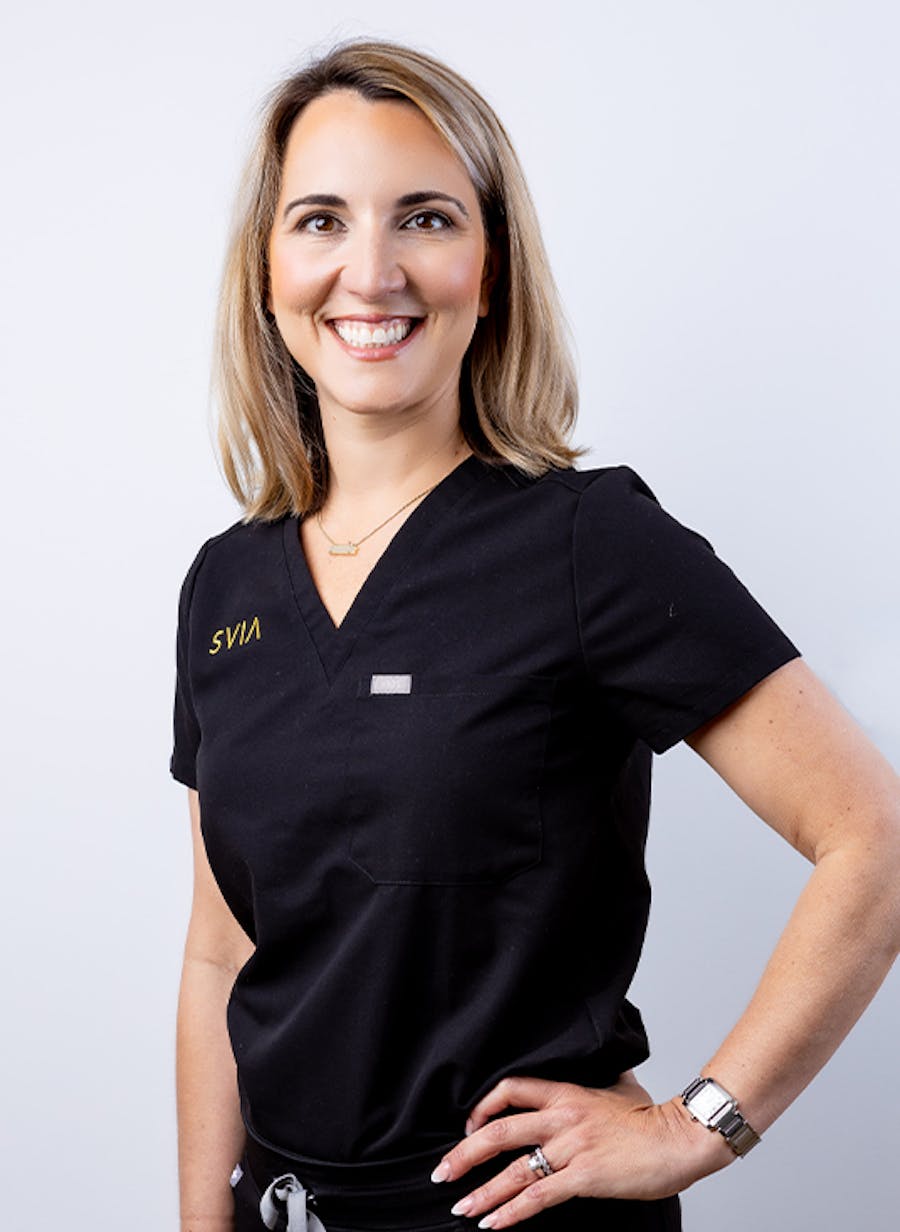 Nicole
Plastic Surgery PA
Nicole grew up on the East Coast, attending the University of Florida for undergraduate studies and majoring in nutrition sciences. After graduation, she moved to NYC and received her Physician Assistant training, along with credentials from Rutgers University School of Medicine and Dentistry of NJ. She worked at New York Presbyterian Hospital at Cornell Medical Center and has extensive experience in neurosurgery and vascular surgery. In 2012, Nicole and her family moved to the Bay Area and have been living in Los Gatos ever since. Prior to joining the Silicon Valley Institute for Aesthetics in 2020, Nicole was an essential part of the surgical teams at Stanford and the Palo Alto Medical Foundation. Outside of work, Nicole enjoys an active lifestyle, chasing her three-year-old twin boys around, hiking, yogalates, and running.
Noel
Patient Care Coordinator/Aesthetician
Noel is the Patient Care Coordinator in our Los Gatos location and has been a member of our team for over six years. Noel began her career in aesthetics as a licensed medical aesthetician and CoolSculpting coordinator, performing skincare and body contouring treatments on patients and forming long-lasting relationships. She prides herself on her openness and honesty with our patients. Her background in customer service and passion for aesthetics help our patients become better educated about aesthetic treatments and help them achieve their personal goals. In her free time, you can usually find Noel trying out local breweries with her husband, designing interior spaces, or spending time at home with her Miniature Schnauzer, Captain.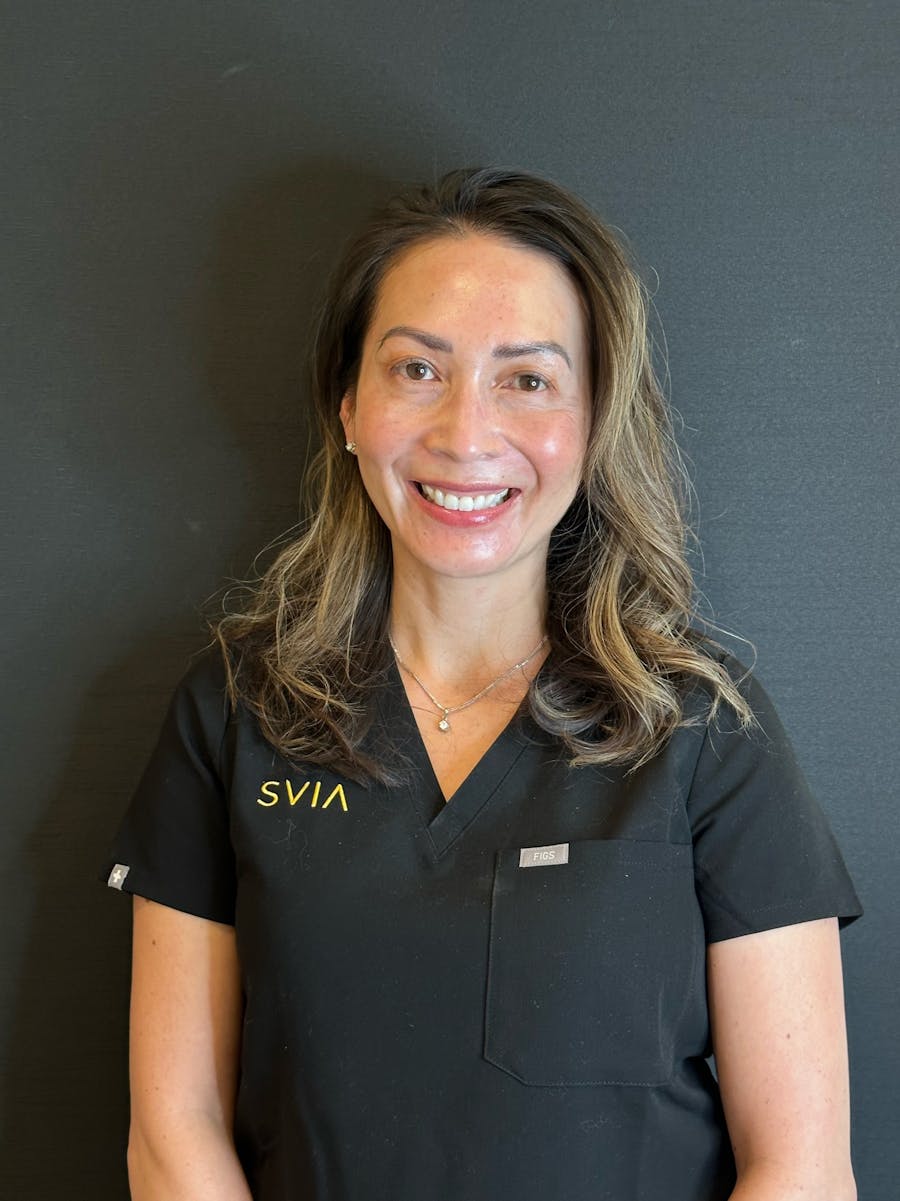 Uyen
Administrative Assistant
Uyen is our Administrative Assistant. Before finding her home in SVIA, she spent over 10 years in academia coordinating clinical trials in optometry, ophthalmology, and medical oncology. She has previously held various positions in medical technology companies focused on women's health and was a past team member of the School of Oncoplastic Surgery. When not at the office, she helps out in the community by volunteering at Susan G. Komen and Lucile Packard Children's Hospital. In her free time, Uyen loves to go hiking, running, soul cycling, watching Hallmark movies, and baking biscotti.
Yen
Medical Assistant
Our Medical Assistant Yen joins SVIA Sacramento from San Diego. Bringing over four years of medical assisting, Yen has experience in pediatrics, adult medicine, and dermatology. Eventually, Yen hopes to become an aesthetic registered nurse. You'll find Yen shopping with her friends and trying the best new restaurants around town during her free time.