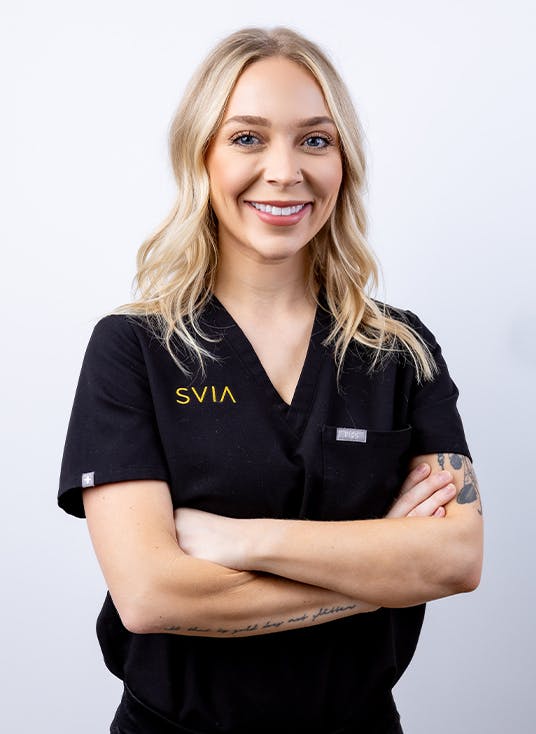 Allie
Aesthetician
Allie has been performing aesthetic treatments for over five years in addition to her experience as a Patient Care Coordinator. She is an expert in advanced, medical-grade skincare treatments like HydraFacial, chemical peels, and individualized skincare regimens. Allie is extremely comprehensive in her approach, addressing the total health and well-being of the patient's skin, and is devoted to finding the most effective technologies and treatments available to ensure the best possible results. Allie takes pride in being a ZO Skin Health Expert and is deeply passionate about this particular line of products. She strives to help everyone feel beautiful and confident in their own skin. Allie also performs CoolSculpting and CoolTone treatments, having attended multiple advanced training sessions at CoolSculpting headquarters. When Allie is not in the office pampering our patients, she enjoys spending her time with friends and family and being active outside with her dog.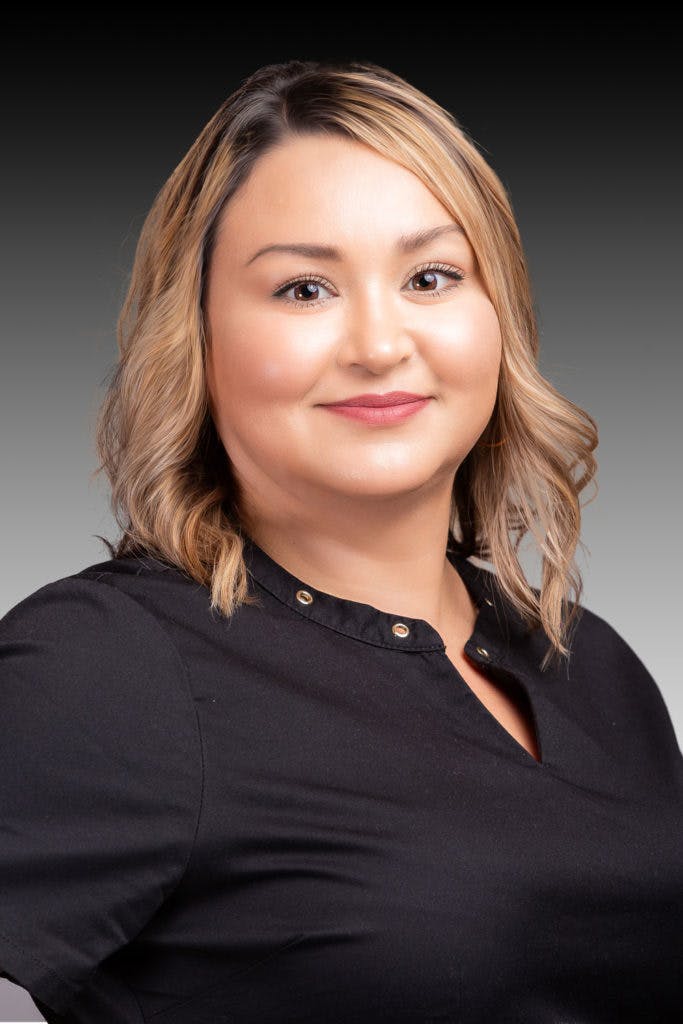 Carmen
Medical Assistant
Carmen is the medical assistant at SVIA Sacramento. She brings a wealth of knowledge to the practice, along with 16 years of experience working with patients. She assists our surgeons with all in-office procedures, such as breast augmentation and tummy tuck surgery. Carmen's favorite aspect of her job involves getting to know our patients and helping them through their recoveries. She is always happy and upbeat and never fails to make our patients smile. In her spare time, Carmen spends time with her husband of 14 years and her three boys. She enjoys reading and going to the beach.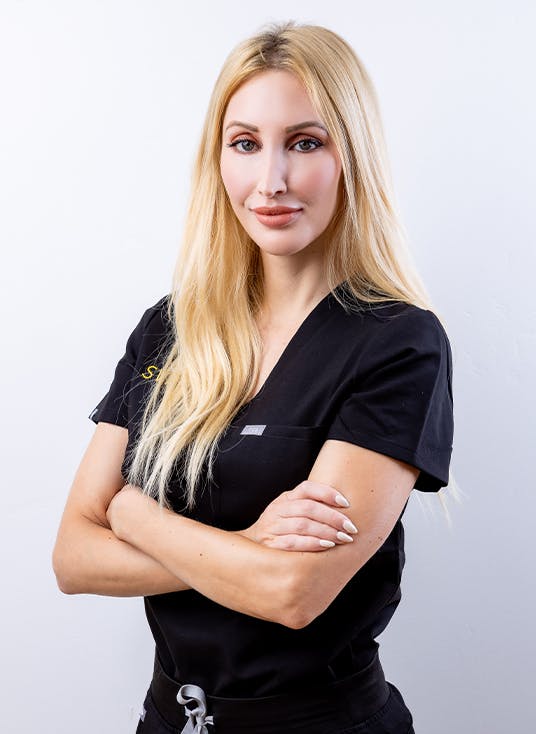 Jenn
Patient Care Coordinator
Jenn is the Patient Care Coordinator at our Sacramento office, and is responsible for the cosmetic surgery patient experience. She grew up in the Sacramento area, where she still resides, and has a diverse professional background along with years of marketing and customer support experience in the aesthetic industry. Her passion for aesthetics and skincare are evidence by her knowledge, energy, and attitude. She thrives on helping us create a wonderful aesthetic experience for our patients at Silicon Valley Institute for Aesthetics. In her free time she loves to adventure and travel the world, dine at the array of farm-to-fork restaurants in her city, and spend time with her goldendoodle Bodie.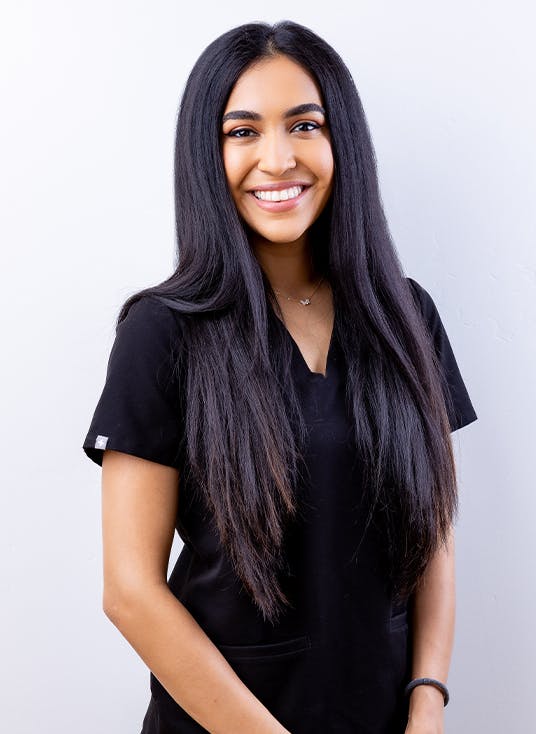 Karishma
Medical Assistant
Karishma was born and raised in Sacramento. She graduated from UCLA with a B.S. in Psychobiology and hopes to further her education and attend PA school in the future. Outside of her passion for medicine and helping others, she enjoys cooking, painting, and dancing. Karishma has a large surrounding of friends and family with whom she loves spending time, and she enjoys traveling at every chance she gets.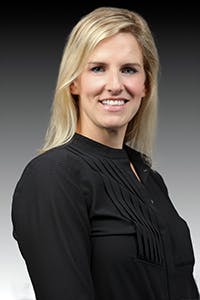 Katie
Aesthetic Nurse
Katie comes to the Silicon Valley Institute for Aesthetics with an extensive background as a pediatric ICU nurse. Although new to plastic surgery, Katies unique set of nursing skills are extremely well suited to non-invasive aesthetic procedures. Her curiosity makes her super excited about learning and mastering new things! She is originally from New Hampshire but ended up in California after a nursing travel assignment. Katie met her husband in California and has lived here ever since. Katie's energy and optimism are contagious and her patients love her.
Kelly
Patient Care Coordinator
Kelly is the Patient Care Coordinator at SVIA Sacramento, bringing over 20 years of experience in dermatology and plastic surgery to the Bay Area. Our patients love Kelly for her caring, empathetic, and compassionate personality and her deep love for our industry. During her time supporting our patients and helping them reach their aesthetic goals, Kelly has developed a specialized level of guidance and care for our transgender community. During her free time, you can find Kelly enjoying the company of her dogs, family, and friends. She also loves to cook, bake, practice photography, sew, play tennis, hike, and kayak.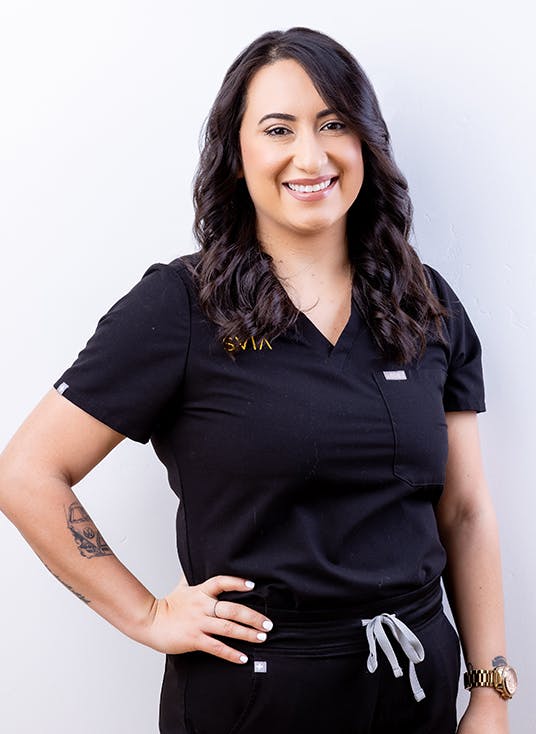 Laura
Lead Patient Concierge
Laura is part of the Patient Concierge team at SVIA Sacramento. She greets every patient across all locations and helps them to navigate their aesthetic journey. Laura grew up in LA County and has a long standing career in luxury hospitality and customer service. Her genuine care for people and drive to explore various fields of customer service have earned her a position leading our Patient Concierge team. In her spare time, she can be found at a Dodger game, getting lost in a good book or movie, writing music, singing, and spending quality time with her husband and their dog Lexi.
Lauren
Patient Concierge/Medical Assistant
Lauren supports our practice as a Patient Concierge and Medical Assistant in our Los Gatos and San Mateo locations. A Bay Area native, Lauren graduated from UC Santa Cruz with a B.S. in Neuroscience and is excited to further her career and become a nurse practitioner. Her professionalism, attention to detail, and genuine passion for patient care are the perfect addition to our practice. In her spare time, Lauren likes to stay active with softball, basketball, martial arts, and Crossfit!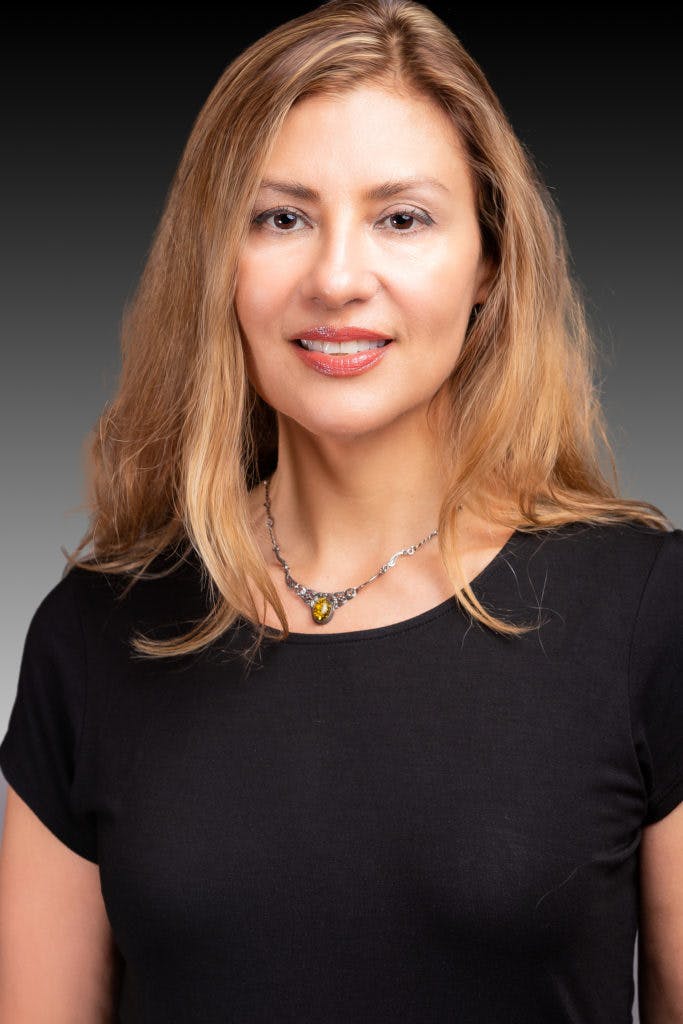 Lorena
Aesthetician
Lorena is an Aesthetician at our SVIA Medspa in San Mateo. Lorena entered the skincare field nearly 25 years ago, acquiring her aesthetician's license from Cendec School in Santiago, Chile in 1984. Once she moved to California, Lorena then obtained her aesthetician's license in 1990 from De Loux Skin Care School in San Mateo. Lorena has extensive experience in the aesthetics and medspa industry. She loves connecting with her clients and giving her personal attention to their needs. Lorena believes that investing in your skin is a benefit that will last a lifetime. In her free time, Lorena loves to connect with nature and music.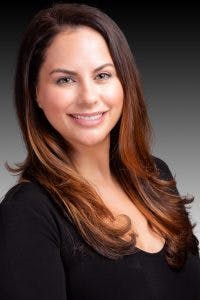 Megan
Practice Development Manager
Megan is the Practice Development Manager at Silicon Valley Institute for Aesthetics. In this position, Megan oversees all of the marketing and branding operations for the entire SVIA network. Megan brings 15 years of plastic surgery industry experience to our team, excelling in all aspects of aesthetic practice management. Originally from Chicago, Megan now lives in the Sacramento area. In her free time, she loves to travel, see live music, and explore new areas to hike and camp.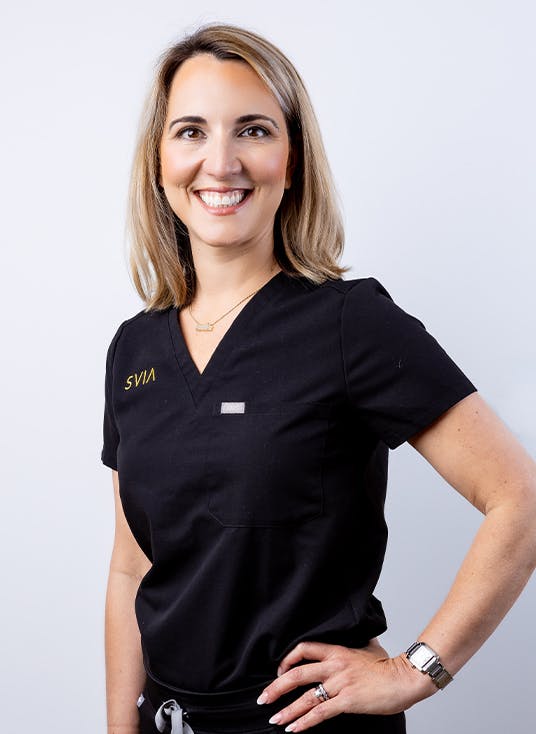 Nicole
Plastic Surgery PA
Nicole grew up on the East Coast, attending the University of Florida for undergraduate studies and majoring in nutrition sciences. After graduation, she moved to NYC and received her Physician Assistant training, along with credentials from Rutgers University School of Medicine and Dentistry of NJ. She worked at New York Presbyterian Hospital at Cornell Medical Center and has extensive experience in neurosurgery and vascular surgery. In 2012, Nicole and her family moved to the Bay Area and have been living in Los Gatos ever since. Prior to joining the Silicon Valley Institute for Aesthetics in 2020, Nicole was an essential part of the surgical teams at Stanford and the Palo Alto Medical Foundation. Outside of work, Nicole enjoys an active lifestyle, chasing her three-year-old twin boys around, hiking, yogalates, and running.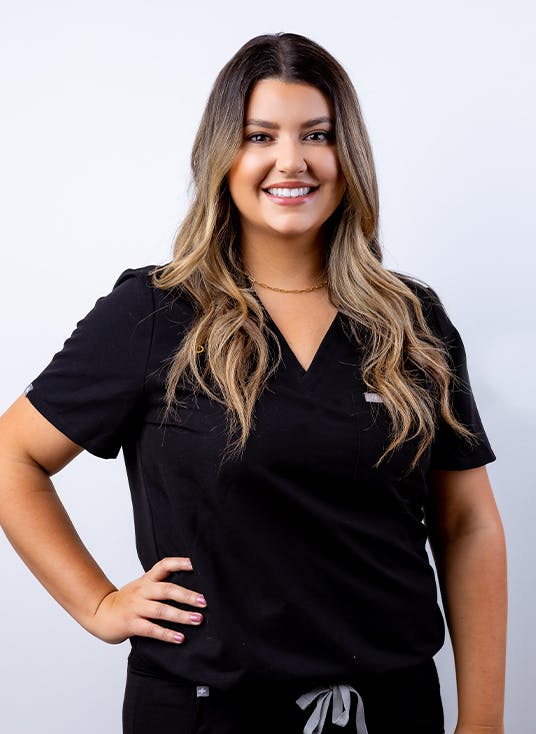 Noel
Patient Care Coordinator/Aesthetician
Noel is the Patient Care Coordinator in our Los Gatos location and has been a member of our team for over six years. Noel began her career in aesthetics as a licensed medical aesthetician and CoolSculpting coordinator, performing skin care and body contouring treatments on patients and forming long-lasting relationships. She prides herself on her opennes and honesty with our patients. Her background in customer service and passion for aesthetics help our patients become better educated about aesthetic treatments and help them achieve their personal goals. In her free time, you can usually find Noel trying out local breweries with her husband, designing interior spaces, or spending time at home with her Miniature Schnauzer, Captain.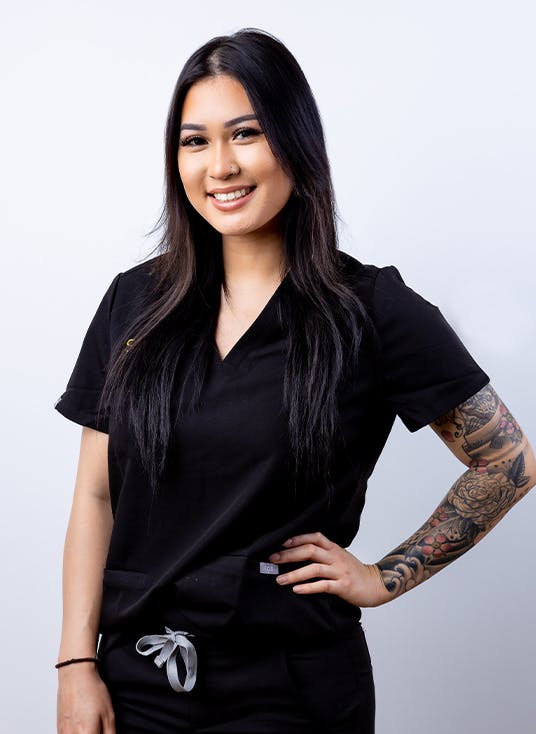 Yen
Medical Assistant
Our Medical Assistant Yen joins SVIA Sacramento from San Diego. Bringing over four years of medical assisting, Yen has experience in pediatrics, adult medicine, and dermatology. Eventually, Yen hopes to become an aesthetic registered nurse. You'll find Yen shopping with her friends and trying the best new restaurants around town during her free time.