Meet Dr. Tom S. Liu And Dr. Jerome H. Liu
The plastic surgeons of SVIA Sacramento possess the extensive training and experience to meet your aesthetic needs with beautiful, natural-looking results. In addition to maintaining their board certification from the American Board of Plastic Surgery, Dr. Tom Liu and Dr. Jerome Liu also participate in ongoing education and academic research to stay at the forefront of innovation within the field of plastic surgery. They belong to a number of national professional organizations, including the American Society of Plastic Surgeons (ASPS) and the American Society for Aesthetic Plastic Surgery (ASAPS). Their commitment to these organizations, as well as their time spent engaged in medical and plastic surgery research, help them provide Sacramento and San Jose patients with superior results and the best possible outcomes.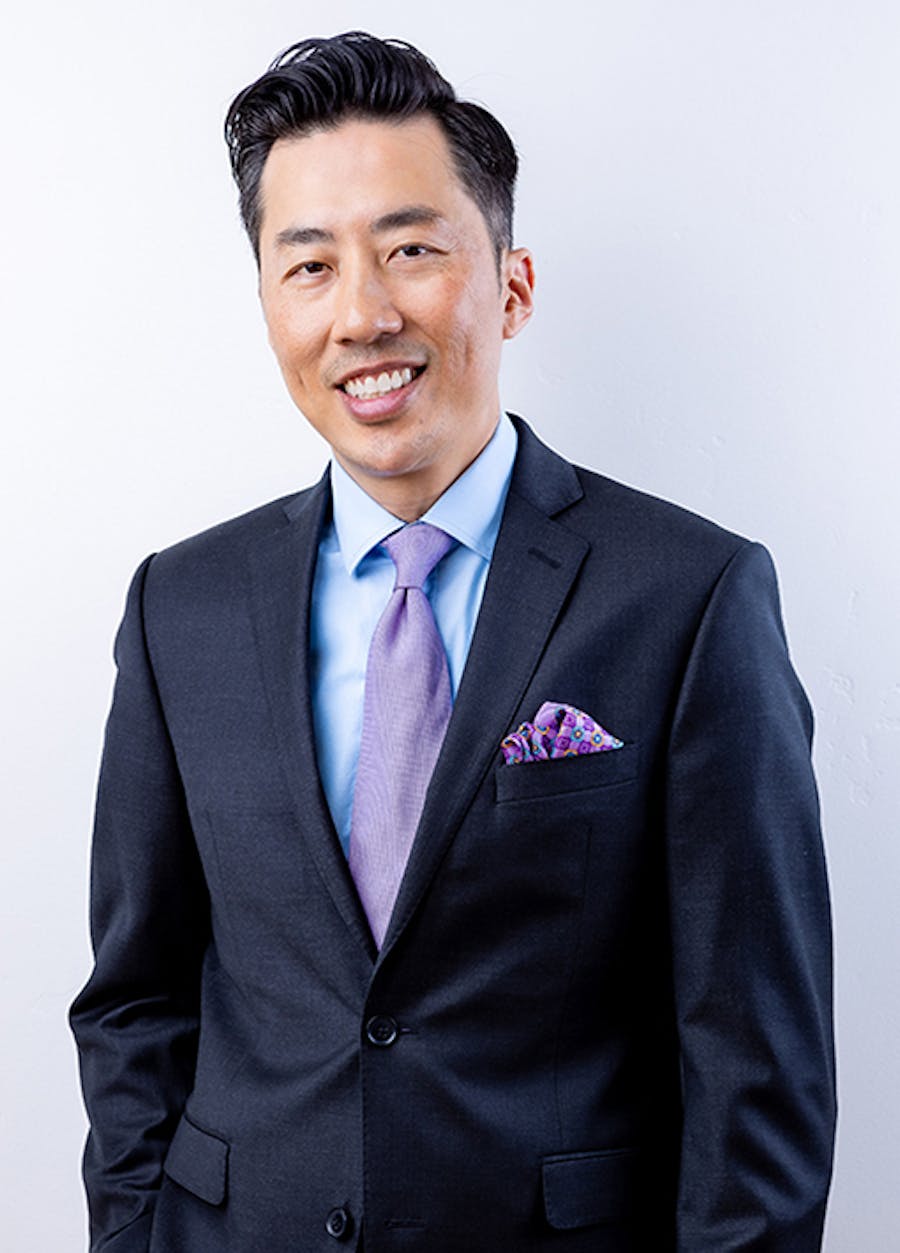 Tom S. Liu, MD, MBA
Dr. Tom Liu is board certified and fellowship trained in aesthetic plastic surgery with an additional sub-specialty in microsurgery. In bringing the highest quality of surgical care and results to his patients, Dr. Liu develops a customized treatment plan for each individual based on a medical examination and personalized aesthetic evaluation.  Dr. Liu earned his degree from Northwestern University, where he graduated Magna Cum Laude with Honors and held membership to Phi Beta Kappa. He completed both medical school and business school at the renowned University of Chicago Pritzker School of Medicine through a highly competitive five-year program that combined an MD and MBA.
Dr. Liu's passion for plastic surgery arose from a medical mission trip to Puerto Rico, where he helped repair congenital deformities (birth defects) in children. His surgical skills and business acumen allowed him to raise $10,000 for pediatric reconstructive plastic surgery in Puerto Rico. Dr. Liu graduated from the University of Chicago with Honors and was nominated for membership to the Alpha Omega Alpha medical honor society.
Dr. Liu was then awarded the sole position for a combined general and plastic surgery program at the distinguished UCLA Medical Center, where he was drawn to aesthetic plastic surgery and microvascular surgery. He pursued extensive training in these two fields of medicine simultaneously during a prestigious sub-specialty fellowship at the Plastic Surgery Institute of San Francisco. There, he trained under the tutelage of the world's leading plastic surgeons and learned advanced techniques in facelift surgery, body contouring surgery, microsurgery, injectables, and breast reconstruction, among many other procedures.
In addition to his clinical experience performing plastic surgery, Dr. Liu serves on the patient safety committee for the American Society for Aesthetic Plastic Surgery (ASAPS). Much of Dr. Liu's research is focused on cutting-edge breast reconstruction techniques and he has authored numerous peer-reviewed articles, book chapters, and manuscripts for lauded publications such as Plastic and Reconstructive Surgery.
With an aesthetic philosophy grounded in achieving long-term results that look natural, Dr. Liu believes in achieving a patient's cosmetic goals by enhancing their true beauty rather than transforming their natural character. When he is not with his patients, Dr. Liu enjoys the culinary arts, cooking, cycling, hiking with his dog Caesar, and spending time with his wife, a dermatologist.
Jerome H. Liu, MD, MSHS
In addition to being board-certified by the American Board of Plastic Surgery, Dr. Jerome Liu also maintains an active membership with the American Society of Plastic Surgeons and the American Society for Aesthetic Plastic Surgery. He and Dr. Jerome Liu founded the Silicon Valley Institute for Aesthetics together, intent on offering patients an elevated standard of care.
As one of the few high school students to be guaranteed admission to the Brown University medical education program, Dr. Liu realized that he had a passion for surgery at a relatively young age. Upon completing his education at Brown University, Dr. Liu underwent medical training at UCLA's David Geffen School of Medicine, graduating with high honors and membership in the Alpha Omega Alpha honor society.
Dr. Liu's general surgery and plastic surgery training were both completed at the UCLA Medical Center, and his work has earned him a "Best in the West" rating from Us News and World Report. While studying at UCLA, Dr. Liu was recognized for his teaching abilities on multiple occasions, even winning a National Research Service Award grant from the National Institute of Health and the Veterans Administration. This enabled him to complete his master's degree in health services research, during which time he also thoroughly investigated the quality of surgical procedures and healthcare in the United States.
Once he completed his Plastic Surgery Fellowship at UCLA, the prestigious University of Texas Southwestern (UTSW) Medical Center and the Dallas Plastic Surgery Institute (DPSI) offered Dr. Liu a position as an Assistant Instructor and Aesthetic Fellow. As he made his way through one of the most sought-after fellowships in the United States, Dr. Liu received specialized training in aesthetic plastic surgery, learning from some of the most accomplished minds in the industry, studying under international leaders, and practicing advanced techniques for facelift surgery, rhinoplasty, breast augmentation, and body contouring.
As either an author or co-author of more than 50 peer-reviewed articles, chapters, and abstracts, Dr. Jerome Liu remains an active contributor to his surgical community. He has written extensively about topics like rhinoplasty, facelift surgery, brow lift surgery, Asian eyelid surgery, breast reconstruction, and the overall quality of surgical outcomes. His articles have been published in many leading journals and publications, including Plastic and Reconstructive Surgery, Aesthetic Surgery Journal, the Journal of the American Medical Association, and the Breast Journal.
When he's not practicing medicine, Dr. Liu enjoys spending time with his wife and kids, and particularly loves skiing, biking, playing the piano, and honing his martial arts skills.